Sequential Underground #27
[ 30:12 | 20.78 MB ]
Download
We're live at Kiva Han in Oakland, Pittsburgh, PA, USA, Earth, Milky Way with our…
PIX (Pittsburgh Indy Comics Expo) 2011 recap!!!
We're talking about everything PIX, from comics to attendance to events and more.
Shoutouts to Pierce Johnson, Paige Shoemaker, Joe Wos, and Bill Boichel. Thx for making the show extra awesome!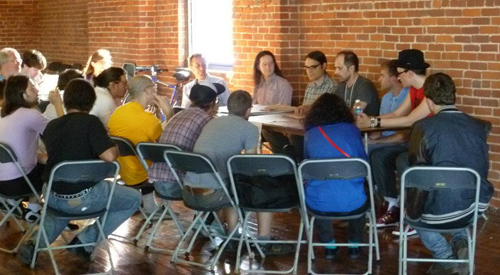 This episode's hosts: Dan, Shawn, Justique, and Nick.
PLUS: Our suggestions for next year's PIX.