Sequential Underground #22
[ 22:42 | 15.62 MB ]
Download
The podcast by indie comics creators for indie comics creators scraps it out!
We kick off the festivities with a call in from Ben Beesly a.k.a. Beeslo. Then we dive into tales of our scrapped projects! Shawn has a dead project that was a combination of Three Stooges and Reservoir Dogs, and Seth discusses his Lost in Space meets the Odd Couple project — Small Man in Big World — that was a stillborn story.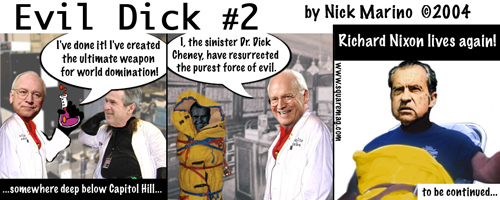 Nick talks about the long evolution of his scrapped projects — Jared Cohen: Supervillain, Evil Andy, and Evil Dick — and how they turned into his realized project, Zombie Palin. Shawn discusses how his scrapped college project led to his ongoing comic, Explorers of the Unknown.
Then Nick gives advice by relating his experience about two scrapped projects that led to the creation of Super Haters — don't get discouraged if something gets scrapped! Be patent and wait for the right time. You never know when the time will be right. Shawn agrees — don't scrap your ideas. Can them so they can ferment and get more delicious.
NEXT: Unconventional influences! (Listen to this episode for a special preview of our upcoming topic, as Seth relates his incredible Laser Wolf creation story.)